Valentine's Day Cannabis Tree!
Lovers around the world are following the newest viral trend as people enjoy their Valentine's Day Cannabis Tree!
Even though the holiday season is officially over, it's not stopping people from repurposing their Christmas trees.
For some, it was a lazy decision but for others quite intentional!
Tik Tok and Instagram have been busy trending hard with cute photos of people's love-inspired Christmas trees.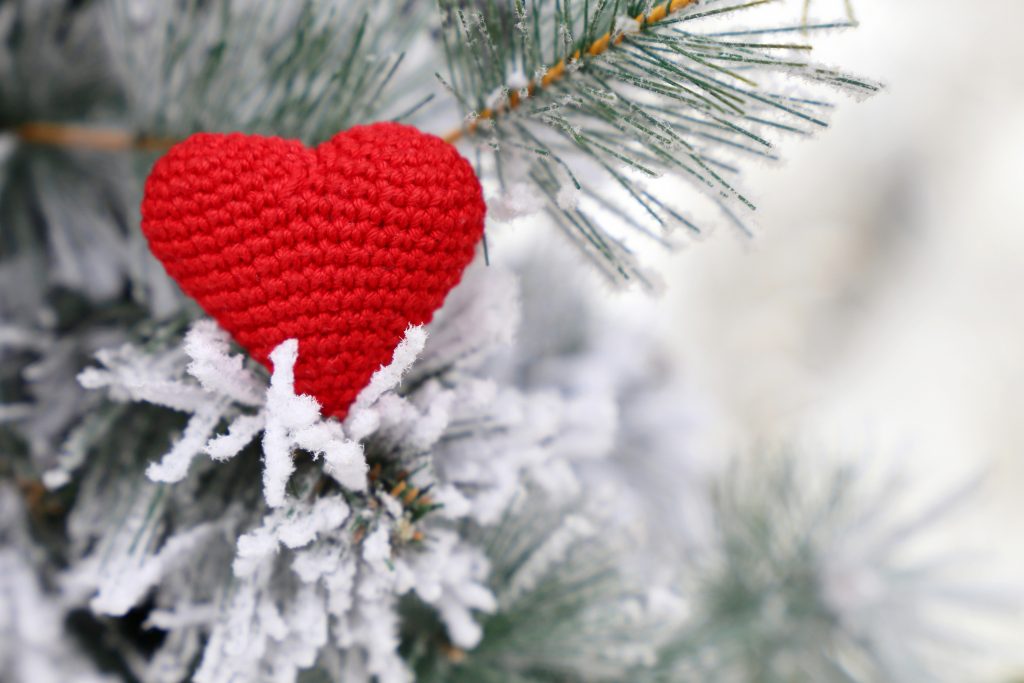 But We've Got a DIY Twist!
Whether you've left your tree up (no judging!) or you don't mind digging it back out from storage, we've got a handy checklist for a new way to enjoy your tree!
Follow along, beginning February 1st, and decorate your tree in red, pink, white and Valentine's Day decor.
Then, each day for 14 days, you can pick off an activity or treat idea that obviously involves weed, to enjoy!
Ready? Let's get lovey!
#1. Paper Hearts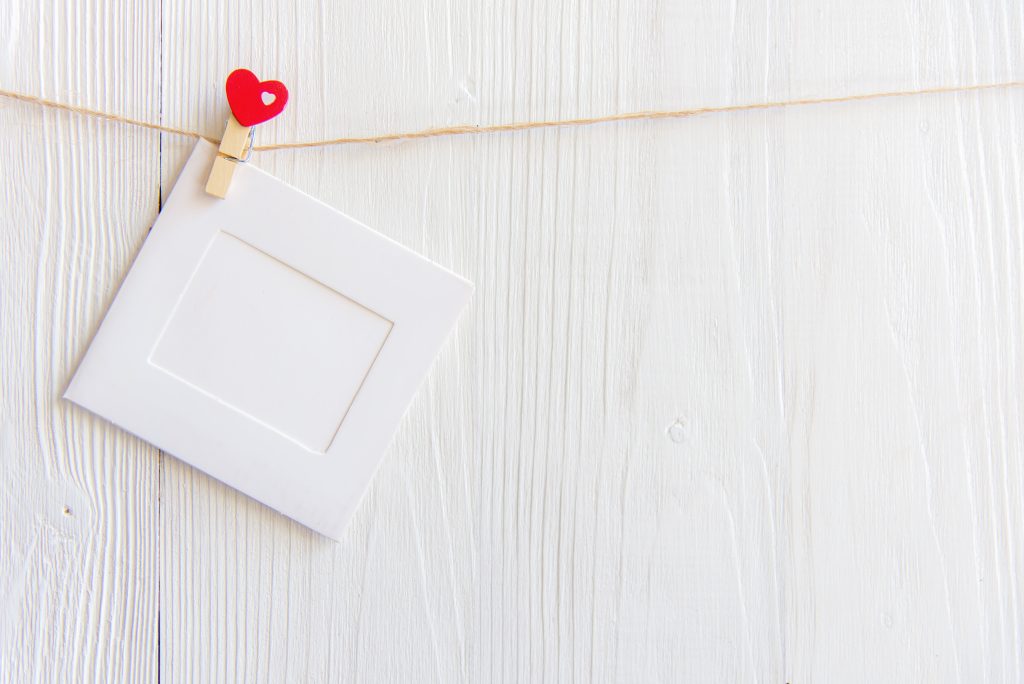 First thing's first. you can decorate your tree with pink and red balls or beautiful string-lights, but for this DIY, you'll need to cut out some paper hearts.
You will need to make 14 to be exact! ( remember, from Feb 1 – Feb 14)
Next, you'll make a list of all of your cannabis-related treats, recipes and ways to enjoy weed and write each of them INSIDE the paper hearts.
Last, you'll fold them in half, punch a hole through the top, and dangle them from your tree or on a string from your mantle (if you don't feel like dealing with a tree).
Every day, for fourteen days, pick a heart from your tree. You, or your partner/significant other can have a TON of fun using our checklist below and making up your own weed-inspired ideas!
#2. What To Include On your Valentine's Day Cannabis Christmas Tree!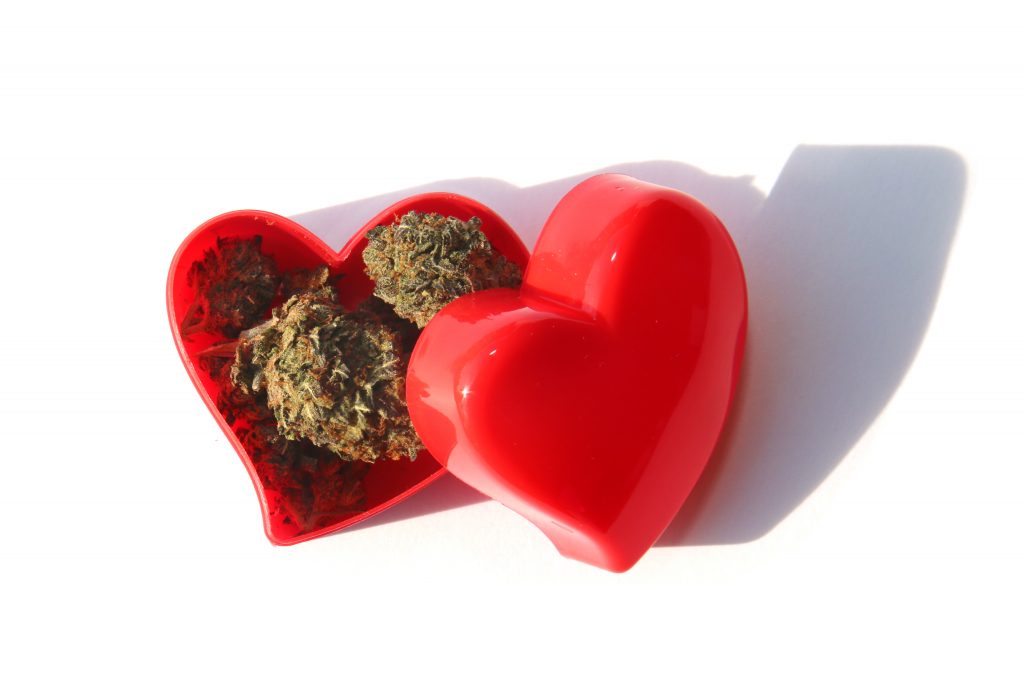 Here's a handy checklist of some fun, creative and weed-inspired ideas to include on your paper hearts.
Day 1 – Create Weed-Cupcakes – because nothing says I love you like cupcakes!
Day 2 – Make CBD Gummies – choose THC or CBD – whatever your pleasure.
Day 3 – Make Weed Chocolate – these salted caramel and cannabis chocolates are to die for!
Day 4 – Have a CBD Bath Bomb Bath – lather up alone or with your love, and rub-a-dub-dub with CBD bath bombs!
Day 5 – Paint your nails so they look 'DOPE'! – pick a color, feel sexy and frisky! Who knows what will happen next?
Day 6,7 & 8 – Pick your fav strain and toke at 420! Need we say more?
Day 9 – Have a cup of Cannabis Coffee – start your day off right with a hot cup of cannabis coffee – perfect for on-the-go coffee consumers.
Day 10 – Enjoy a Fun DIY CBD Spa at Home – it may feel like home is getting boring, but you'll feel so relaxed and lovely when you do a DIY spa day without having to leave your driveway.
CBD Oatmeal Face Mask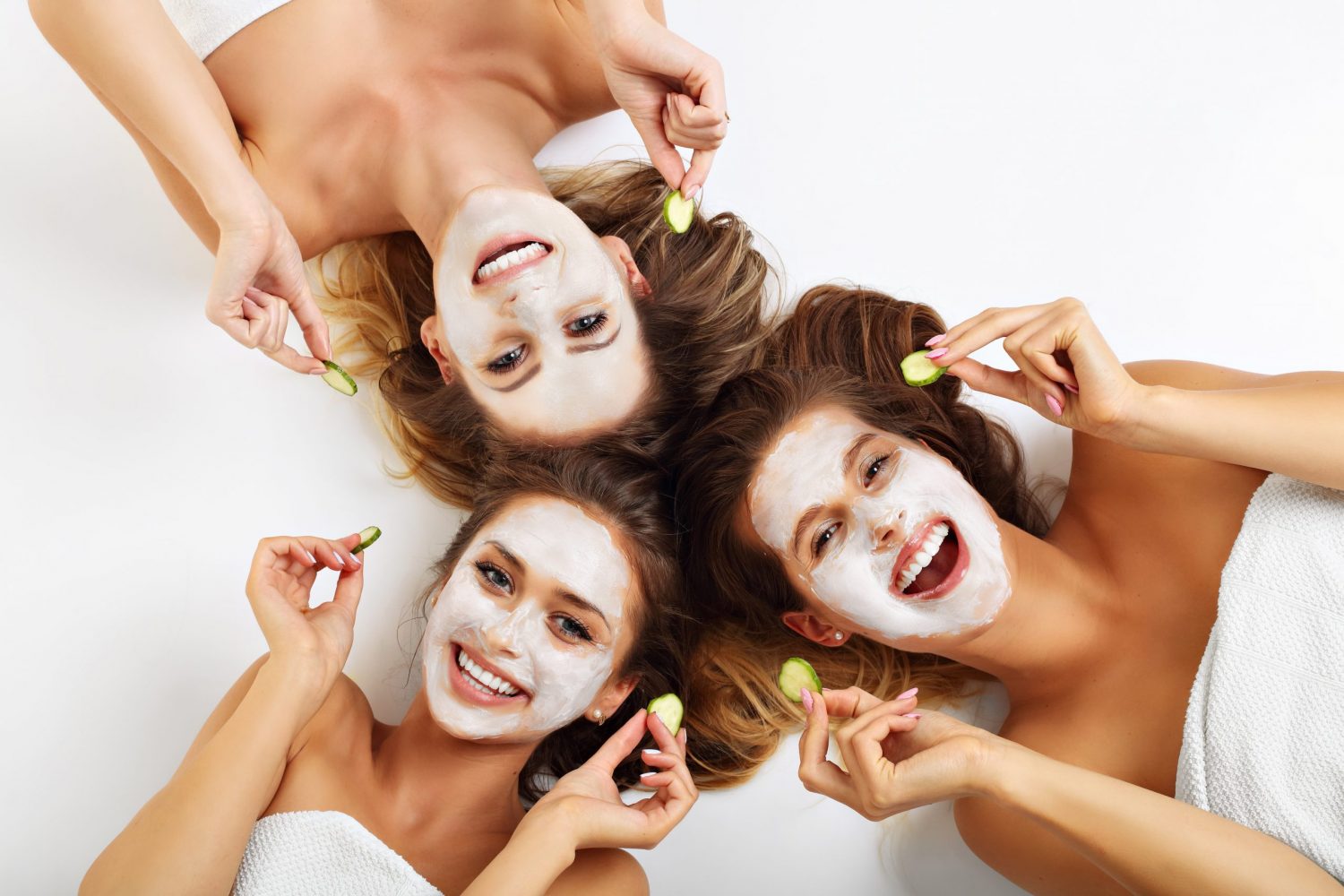 Author: Steph Van De Ven
1/2

cup

Hot (not boiling) water

1/3

cup

Oatmeal

2

tbsp

Honey

1/2

Ripe banana

1

Small egg white

3-4

drops

CBD oil
Combine the hot water and oatmeal and let sit for two to three minutes.

Mix in honey, banana, egg white and CBD oil.

Apply to your face let sit for 10-15 minutes.

Gently rinse with warm water.
Day 11 – Pick a yummy lunch recipe and cook with cannabis – try something new, or perfect a dish you absolutely love. We have so many recipes to choose from! Bet you can't pick just one.
Day 12 – Make a batch of Cannabis butter! It's so super versatile and works in just about any cannabis-dish or recipe. You can try freezing it for longevity too.
How To Make Cannabutter: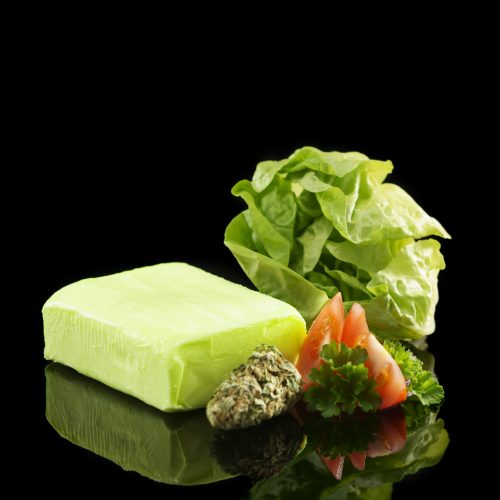 Servings: 1 Cup
Calories: 1628kcal
THC: 700-1400mg
Author: Steph Van De Ven
1/4 to 1/2

Ounce Cannabis

1

cup

Butter
Decarboxylate your weed by spreading your cannabis evenly on an oven tray And coat with aluminum foil.

Place in the oven on 240F/115C for 25 till 45 minutes, and then let it cool.

Grind your dry cannabis or chop it till fine.

Place the cannabis in a strong mason jar, add butter and (1 tsp of sunflower lecithin)(optional)

Place your closed jar in cold water and let it come to a boil, Boil for 2 to 3 hours.

Strain your butter through a cheesecloth.

Cool down

Now you can use the Cannabis Butter (Cannabutter)
If using a mason jar, be sure to start with cold water. Furthermore, it is imperative to let the water cool gradually so that your glass will not shatter.
The video guide might be slightly different than the blog recipe. The blog recipe is the most updated and accurate.
Calories: 1628kcal | Carbohydrates: 1g | Protein: 2g | Fat: 184g | Saturated Fat: 117g | Cholesterol: 488mg | Sodium: 1621mg | Potassium: 54mg | Sugar: 1g | Vitamin A: 5673IU | Calcium: 54mg
---
Day 13 – Have some cannabis nachos and cheese, and watch Netflix all day long! Yellowstone or Schitt's Creek are top choices in Canada.
Day 14 – Prepare a Cannabis Valentine's Day Dinner-FEAST! We've got a meat and vegetarian option for you to choose from.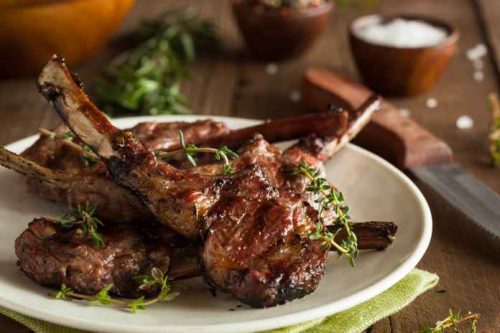 Calories: 200kcal
THC: 86 – 172 MG for the whole dish
2

Tablespoons

Cannabis Oil

2

lamb

racks (about 8 to 9

1/2

cup

extra-virgin olive oil, plus 2

4

garlic

cloves, unpeeled and crushed

2

(4-inch)

rosemary sprigs, crushed

6

thyme

sprigs, crushed

4

rosemary

sprigs, for garnish

Freshly

ground

black pepper
Clean the rib bones well by scraping off meat and sinew with a small sharp knife. Cut the racks in 1/2 so that each has four ribs. Mix together the olive oil, crushed garlic, crushed rosemary and thyme sprigs in a large bowl. Add the lamb and coat well. Grind some coarse black pepper over all. Wrap well and marinate the racks overnight.

The next day removes the lamb from the marinade and scrapes off as many herbs as possible. Preheat the oven to 350 degrees F.

Heat a large saute pan over medium-high heat and add 2 tablespoons of olive oil. Season the lamb well with salt; no additional pepper should be necessary, and sear fat side down until golden, about 7 minutes.

Turn over so that the fat side is up and put in the preheated oven for 20 to 30 minutes.

Brush cannabis oil over the rack and Let the rack rest for 10 minutes before cutting.

To serve, cut each lamb rack into 4 equal pieces, 2 bones per chop and serve on individual plates or a platter with the accompaniments of your choice.

Serve the Cannabis Herb-Marinated Rack of Lamb
Calories: 200kcal | Fat: 20g
---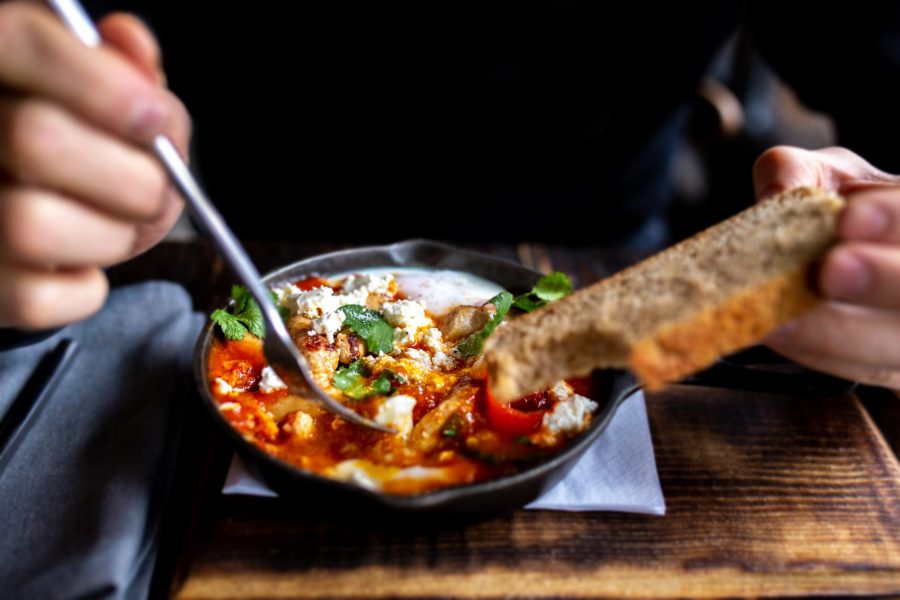 Servings: 2 people
Author: Steph Van De Ven
Cost: 20+
Cast Iron Skillet

Measuring Cup

Sharp knife

Cutting Board
1

med

shallot or onion

1

bell pepper

red,orange or yellow

4

garlic cloves

peeled, and minced

2

tsp

paprika

1

tsp

cumin

1/4

tsp

chilli powder

1

can

tomatoes- whole & peeled

28 ounce can

1

can

chickpeas

6

large

eggs

1

bunch

cilantro

1

bunch

parsley

4

tbsp

Cannabutter

1

dash

salt & pepper

each or more as desired

1

package

bocconcini medallions or goat cheese

to slice thinly or crumble on top of your plate once meal is complete.
Heat Cannabutter in a large skillet on medium heat. Add the chopped bell pepper and onion or shallots and cook for 5 minutes or until the onion or shallot becomes translucent.

Add garlic and spices and cook an additional minute.

Pour the can of tomatoes and juice into the pan and break down the tomatoes using a large spoon. Season with salt and pepper and bring the sauce to a simmer.

Add chickpeas and simmer for a few more minutes

Make small wells in the sauce and crack the eggs into each well. Cover the pan and cook for 5-8 minutes, or until the eggs are done to your liking.

Garrnish with chopped cilantro,parsley and cheese (if you like) and enjoy!
How Will You Enjoy Valentine's Day With Weed?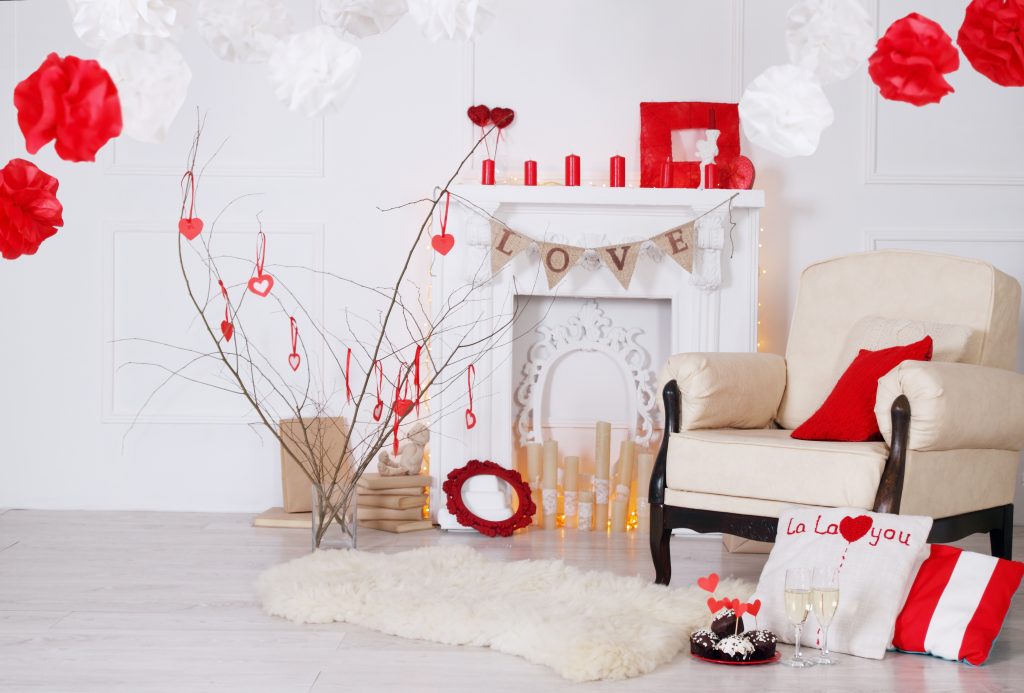 Will you hop on the trend train and dedicate each day to weed for 14 days? (like you don't already!)
Or do you prefer to just sit back, relax and let the day slide by?
Share in the comments below, we'd love to hear from you and please share this post!