A key factor in the growth of the cannabis industry has been the way the industry and its products have been marketed to customers. Branding plays a huge role in creating an identity of a product to intending customers and ultimately influence the way they behave toward these products. This same application of branding applies to cannabis as well and the branding sector of the cannabis industry has done a phenomenal job of that so far. One major buzzword that seems to be making rounds in the cannabis branding sector right now is 'affordable luxury'.
What exactly is affordable luxury and how does it relate to cannabis? Read on as we look into the origin of this new buzzword and why it is important to the cannabis industry.
Affordable luxury
The growth of the cannabis industry and its products has given rise to different types of customers. The presence of varying products such as cannabis-infused edibles, beverages, concentrates, and other types of products is to be thanked for this. There are different types of canna-enthusiasts who can match their inquisitiveness about cannabis with considerable disposable income. The presence of such types of customers created a class of luxury cannabis that many cannabis entrepreneurs tapped into.
Different cannabis entrepreneurs made the most of this opportunity by creating new and unique cannabis products that meet their needs and at a high price. However, not all cannabis customers are built that way. Some cannabis consumers want access to top-quality cannabis products but do not have the pockets to meet high price tags. This new need in the industry warranted the development of a class of cannabis regarded as an affordable luxury. Affordable luxury in cannabis refers to the availability of top quality cannabis at a reasonable price range.
A growing trend
Different brands in the cannabis industry are consciously making the most of this opportunity one of which is Quarter brands. Quarter headed by Jackee Stang targets the customers in the industry who want top-quality vape oil pens but do not want to spend too much. The brand looks to create a shift in the industry as much emphasis has been placed on super-premium brands in the industry in the past. This shift is gradually becoming a trend among cannabis companies as more are shifting to affordable luxury.
The vape pens of the Quarter brand are already available through MedMen and other independent dispensaries. The brand has also established collaboration with HERBL a major distributor in the industry for more coverage. This has helped the brand to release a line of vape pens under the class of affordable luxury. The products available by Quarter can easily be classified as impulse buy products because they have good quality and the price is not prohibitive.
The availability of such brands helps customers in the industry to not just choose the cheapest thing on the shelf. They can choose top quality products without having to break the bank in terms of cost.
How to be an affordable luxury brand
The goal of an affordable luxury brand is to offer a more accessible premium marijuana experience. This was the same prompting factor that pushed Jackee Stang to create Quarter as a brand for affordable luxury. Stang learned this personally as she worked as VP of programming for High Times. She was able to get access to high-quality cannabis due to her position in the firm. However, she realized that other normal customers that are not in her class of position did not have access to such cannabis products. Upon realizing this issue, she sought out to create a way to provide such products to all at a reasonable price.
This experience of Jackee Stang is an important step that is needed for the creation of an affordable luxury cannabis brand. The brand has to have core values that project the need to provide quality cannabis products for a reasonable price. After these values have been instilled, different things can then be put in place to further solidify the brand.
One of the major tools that are needed to set up an affordable luxury brand in the cannabis industry is to have deep connections in the industry. Jackee and her husband Matt revealed that this is one of their secret weapons in the industry. Matt who is presently the Chief Revenue Officer in Quarter explains that they leverage relationships to produce top-quality cannabis products at a comfortable price. By knowing the best growers around, they can get the best type of products for the best prices. This also includes the best extractors, top blenders, and best manufacturers. A network of the best players is then created to make high-quality products available.
Competition from black markets
Building a brand to produce top quality cannabis products at comfortable prices is not easy. Such brands face tough competition from black market sellers who get to play by different rules. Legal cannabis brands such as Quarter have to face regulation issues and tax landscapes. Such factors tend to affect the prices of products of such brands. Black markets sellers on the other hand do not face such regulation and tax issues which means they can be able to sell at lower prices.
The quality of the products sold by such black market sellers can also not be guaranteed. Such products can contain pesticides or other additives that may be detrimental to the health of customers. This is why patronizing reputable brands is the easiest way to assure safe affordable luxury for cannabis.
Bottom line
The response of the market to the provision of top quality products for a reasonable price is sure to be encouraging. Different customers want different types of effect such as energy, relaxation, all-around wellness, and its availability at a reasonable price is a welcome advantage. A simple approach is all that is needed to ensure that affordable luxury for cannabis is set up. By leveraging with other stakeholders in the production, processing, and supply chain sectors, we can easily set up systems for affordable luxury in cannabis.
CANNABIS AND LUXURY BRANDING, READ MORE…
ARE "FEELINGS" THE FUTURE OF CANNABIS, READ MORE!
OR…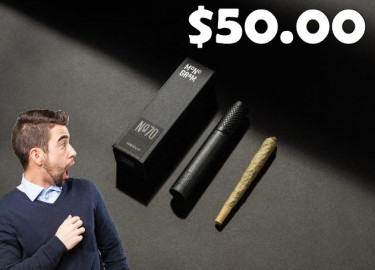 JAY-Z HAS A NEW LUXURY CANNABIS BRAND, MONOGRAM!