Strawberry Cannabis Brigadeiros
If you haven't had the pleasure of trying this Brazillian treat, then in you're in luck my friends! Today we're baking Strawberry Cannabis Brigadeiros.
So what exactly are Brigadeiros? (bre-gah-der-oh's)
It's a type or Brazilian chocolate confectionary that is to die for!
It's a delicious bite-size little ball of tasty-ness, that's not a truffle, fudge, caramel, brownie or anything else – it's unique and oh-so-yummy!
From what we know, the Brigadeiro gets it's name from the Presidential candidate named Eduardo Gomes who was an Air Force Brigadier.
While he didn't win the Presidency, his famous sweets did!
The Tradition of Brigadeiros
Traditionally speaking, Brigadeiros are made for special occasions like baptisms, birthdays, weddings, and Valentine's Day.
Because this sweet little treat means happiness and joy, you can enjoy it at any celebration and we bet you can't eat just one!
Today, we're making the Brigadeiro's normal flavor into an elevated Valentine's Day sophistication with strawberries and cannabutter.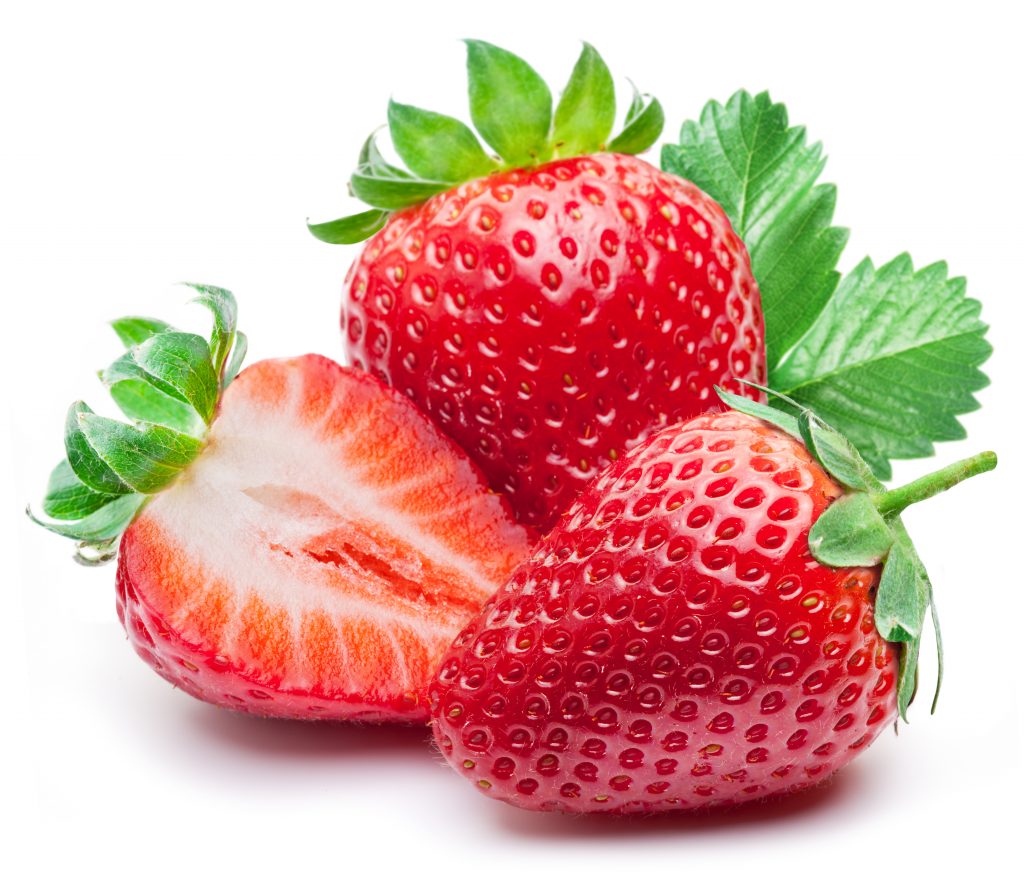 How To Make Cannabutter
We'll need a little weed today, so don't serve this at a first communion or baptism, Bar Mitzvah, or any other celebration where there are children.
This is strictly for adults, and we think you should get sexy, cozy, and flirty while nibbling away on these bite-sized babies.. and maybe nibble each other too!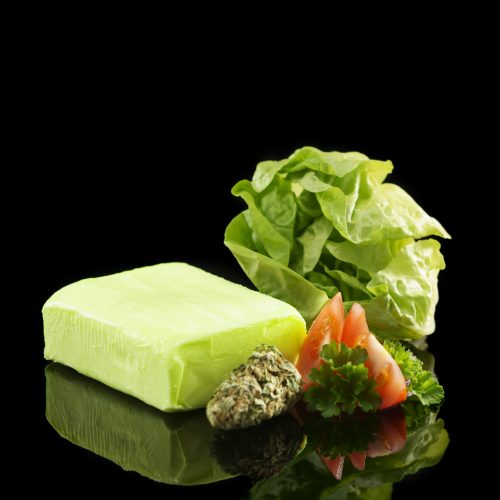 Servings: 1 Cup
Calories: 1628kcal
THC: 700-1400mg
Author: Steph Van De Ven
1/4 to 1/2

Ounce Cannabis

1

cup

Butter
Decarboxylate your weed by spreading your cannabis evenly on an oven tray And coat with aluminum foil.

Place in the oven on 240F/115C for 25 till 45 minutes, and then let it cool.

Grind your dry cannabis or chop it till fine.

Place the cannabis in a strong mason jar, add butter and (1 tsp of sunflower lecithin)(optional)

Place your closed jar in cold water and let it come to a boil, Boil for 2 to 3 hours.

Strain your butter through a cheesecloth.

Cool down

Now you can use the Cannabis Butter (Cannabutter)
If using a mason jar, be sure to start with cold water. Furthermore, it is imperative to let the water cool gradually so that your glass will not shatter.
The video guide might be slightly different than the blog recipe. The blog recipe is the most updated and accurate.
Calories: 1628kcal | Carbohydrates: 1g | Protein: 2g | Fat: 184g | Saturated Fat: 117g | Cholesterol: 488mg | Sodium: 1621mg | Potassium: 54mg | Sugar: 1g | Vitamin A: 5673IU | Calcium: 54mg
Ingredients for Brigaderios
You'll need to grab a grocery list to get the following ingredients:
Fresh strawberries
Condensed milk
White chocolate
Sprinkles of your choice.
It's fairly simple but the taste is a pleasure on the palate.
Strawberry Cannabis Brigadeiros – The Recipe
Author: Steph Van De Ven
Cost: 20+
1

cup

Fresh strawberries

chopped

1/2

cup

water

2

tbsp

cannabutter

14

oz

sweetened condensed milk

1/4

cup

white chocolate

1/2

cup

sprinkles

of your choice, to roll in and decorate
In a pot over medium-high heat, reduce strawberries and water until there is a jam-like consistency and much of the liquid is evaporated.

Reduce the heat to low, add butter, condensed milk, and white chocolate, stirring continuously until you can see the bottom of the pot for 2-3 seconds when dragging a spatula through.

Pour onto a parchment-paper-lined cookie sheet then chill for 1 hour.

Shape and roll the chilled mixture into balls.

Roll the balls in sprinkles.

Keep refridgerated for best results!
If you're looking to up-level your canna-cooking game, you may want to start here.
For more recipes like this one, check out our recipe index here.
Share our post and comment below! We'd love to hear from you.
As always, happy canna-cooking!