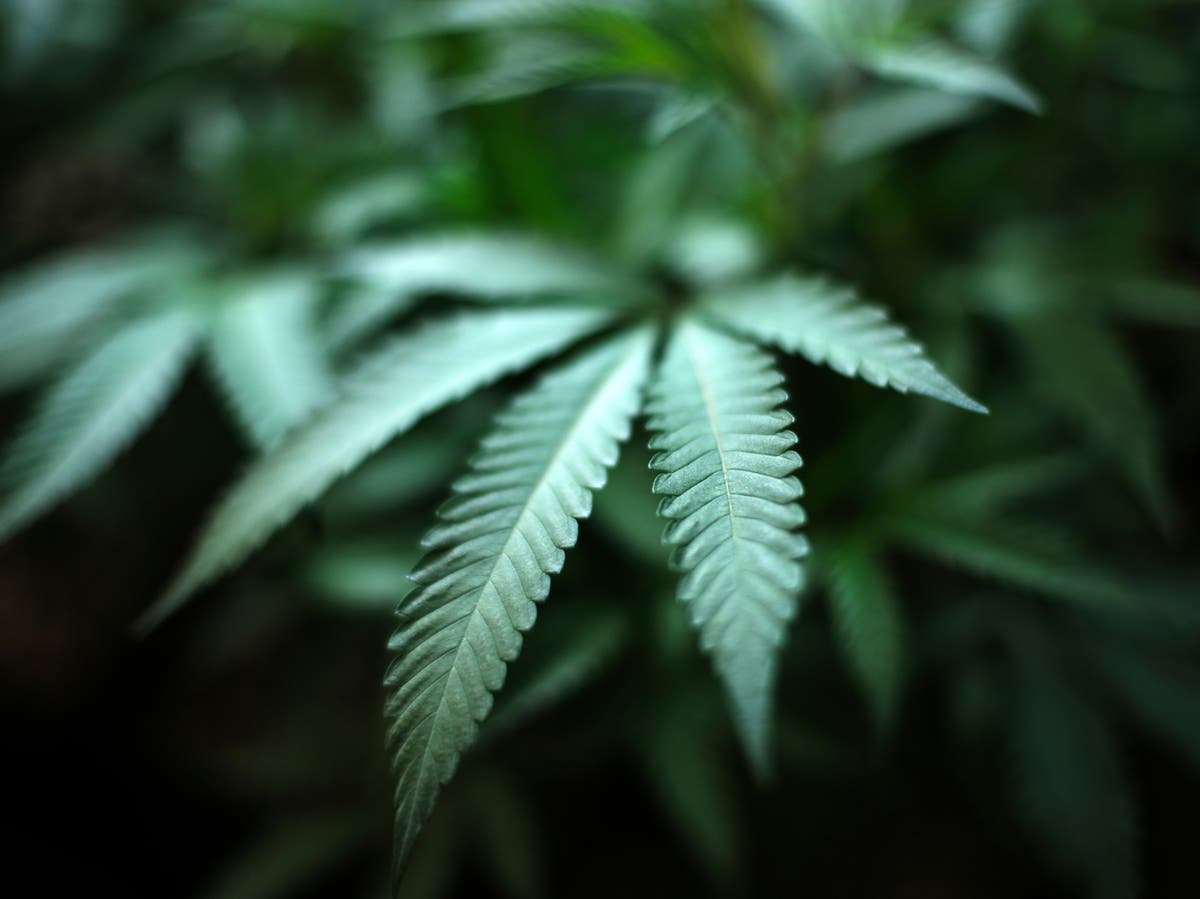 A South Dakota judge has overturned a constitutional amendment to legalise cannabis in the state.
Circuit judge Christina Klinger, who was appointed to her position by South Dakota governor Kristi Noem in 2019, overturned the amendment on Monday.
Amendment A, which was approved by around 54 per cent of voters in the state in November 2020, would have legalised cannabis for recreational use from 1 July and given the Department of Revenue the power to tax and regulate it.
The ruling was the result of a lawsuit filed by Pennington County sheriff Kevin Thom and South Dakota Highway Patrol superintendent Rick Miller, shortly after November 2020's election.
Mr Miller was acting on behalf of the governor, who had publicly opposed the amendment, after she directed him to file the lawsuit in an executive order issued on 8 January, according to Newsweek.
Ms Klinger argued in her ruling on Monday that because the amendment dealt with more than one issue, it could only be made into law with a revision to the state constitution.
"Amendment A is unconstitutional as it includes multiple subjects in violation of [the South Dakota constitution] and it is therefore void and has no effect," Ms Klinger wrote.
"Furthermore, Amendment A is a revision as it has far-reaching effects on the basic nature of South Dakota's governmental system," the judge added.
In order to revise a state's constitution, a convention of delegates must take place before the motion is placed on the ballot.
"The failure to submit Amendment A through the proper constitutional process voids the amendment and it has no effect," Ms Klinger said.
South Dakotans for Better Marijuana Laws, a group who supported the amendment, said in a statement on Monday that it will appeal the decision to the South Dakota Supreme Court.
However, Ms Noem said that she is confident that the ruling will not be overturned if it is appealed at the state's Supreme Court, which includes two judges that she appointed.
In a statement on Monday, Ms Noem wrote: "Today's decision protects and safeguards our constitution. I'm confident that South Dakota Supreme Court, if asked to weigh in as well, will come to the same conclusion."
Despite the ruling, the plans to legalise the use of medical cannabis in South Dakota from 1 July is not expected to be disrupted.
The legalisation of cannabis has become popular across the US, with a Gallup Poll in November 2020 finding that 68 per cent of Americans favour legalisation.
Three top Senate Democrats have vowed to work towards its legalisation in the US this year, including majority leader Chuck Schumer.
Mr Schumer, alongside New Jersey senator Cory Booker and Oregon senator Ron Wyden released a joint statement last week declaring their intention to push forward major cannabis policy reform.
"The War on Drugs has been a war on people—particularly people of colour," the statement reads.
"Ending the federal marijuana prohibition is necessary to right the wrongs of this failed war and end decades of harm inflicted on communities of colour across the country."