Marijuana Heart Cookies for Valentine's Day!
It's going to look a little different this year, yes. But it doesn't mean you can't get into the spirit and bake Marijuana Heart Cookies for Valentine's Day!
Even if you don't practice, like or enjoy Valentine's Day, how can you say no to cute little weed-infused cookies in the shape of hearts?
Am I right?!
These aren't your traditional Valentine's Day cookies either. Were you expecting a yummy sugar cookie recipe?
This one is made with a jam filling and a dash of nutmeg for an unexpected spicy-flavor that will leave you wanting more.
These cookies are also known as Linzer cookies!
You can use a sharp knife to create a heart-shape in your dough with this recipe or if you have heart-shaped cookie cutters, that would work too.
Cannabis Cooking Tip: You can make this dough ahead of time and freeze it until you're ready to get baked!
How To Bake With Cannabutter
Friends, knowing how to make cannabutter will be the ticket to a perfectly baked cookie, meal or snack. I promise!
I've even whipped up a massive batch and froze it in my freezer for about 2 weeks tops, and it's just as great.
This is a versatile butter that cannabis loves. They're like two Valentine's Day lovers who have finally found each other after years of being apart.
While still yummy on their own, when blended, they make love and we have the BEST edibles on the planet!
Here's How To Make Cannabutter: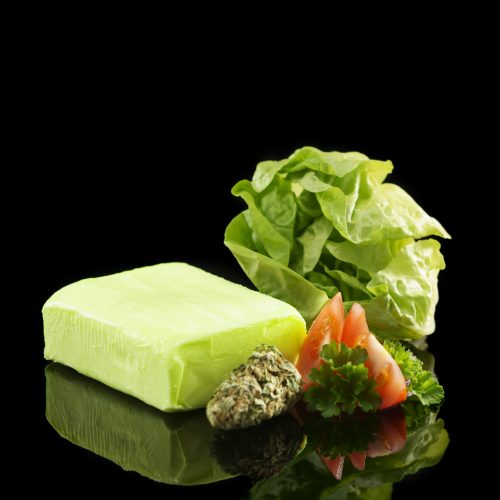 Servings: 1 Cup
Calories: 1628kcal
THC: 700-1400mg
Author: Steph Van De Ven
1/4 to 1/2

Ounce Cannabis

1

cup

Butter
Decarboxylate your weed by spreading your cannabis evenly on an oven tray And coat with aluminum foil.

Place in the oven on 240F/115C for 25 till 45 minutes, and then let it cool.

Grind your dry cannabis or chop it till fine.

Place the cannabis in a strong mason jar, add butter and (1 tsp of sunflower lecithin)(optional)

Place your closed jar in cold water and let it come to a boil, Boil for 2 to 3 hours.

Strain your butter through a cheesecloth.

Cool down

Now you can use the Cannabis Butter (Cannabutter)
If using a mason jar, be sure to start with cold water. Furthermore, it is imperative to let the water cool gradually so that your glass will not shatter.
The video guide might be slightly different than the blog recipe. The blog recipe is the most updated and accurate.
Calories: 1628kcal | Carbohydrates: 1g | Protein: 2g | Fat: 184g | Saturated Fat: 117g | Cholesterol: 488mg | Sodium: 1621mg | Potassium: 54mg | Sugar: 1g | Vitamin A: 5673IU | Calcium: 54mg
---
A Very Important Step When Baking With Weed;
Decarbing or 'heating' your weed is the single most important step when baking or cooking with weed.
You can decarb a batch of your favorite strain, depending on the type of high you want, and then store it in a seal-tight container for days.
You just have to be careful for mold and moisture, and always keep your weed fresh. Learn more about best practices here.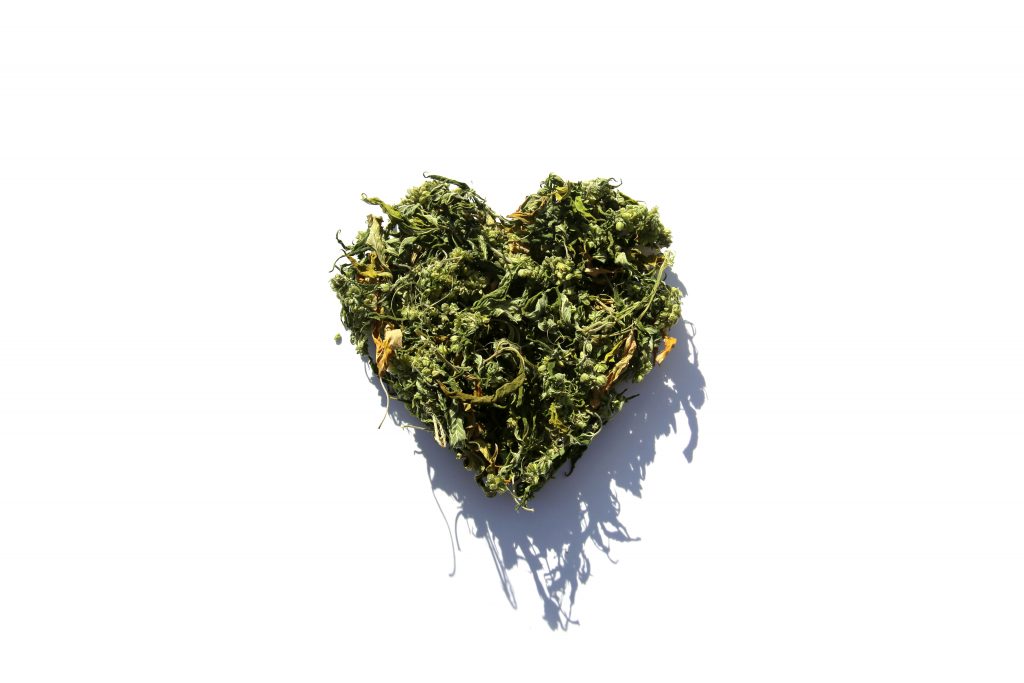 Here's How To Decarboxylate Cannabis
---
Ready To Bake With Weed?
Marijuana Heart Cookies for Valentine's Day!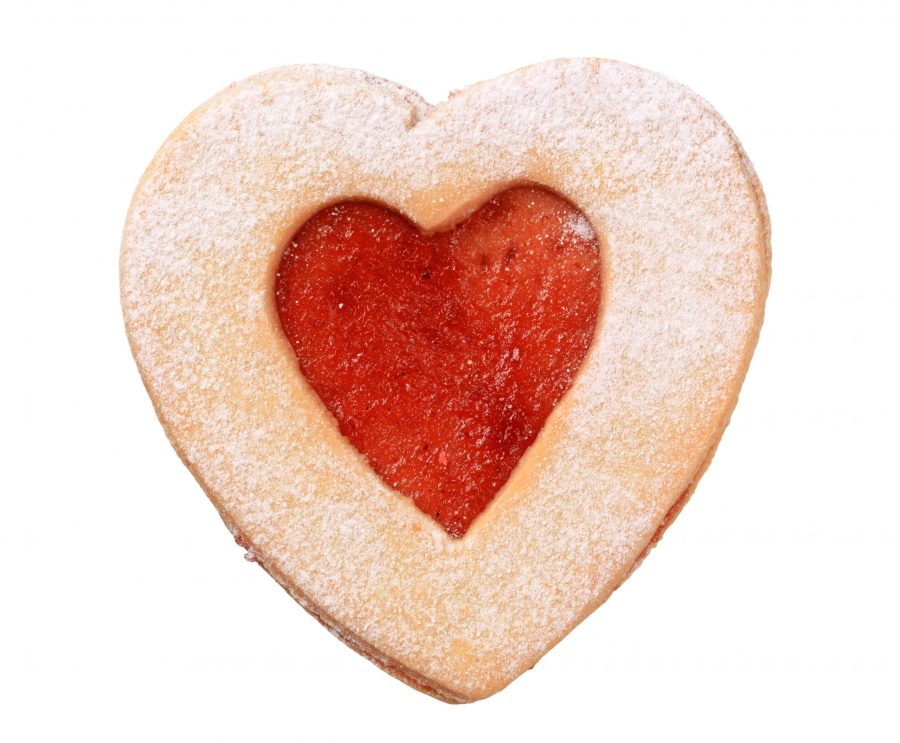 Author: Steph Van De Ven
Cost: 20+
Mixer

Mixing Bowls

Measuring cups

Measuring spoons

Spatula

Cookie Sheet X 4

Parchment Paper
3

cups

all-purpose flour

1

cup

almond flour

3

tsp

ground cinnamon

1/2

tsp

nutmeg

1

tsp

baking powder

1

tsp

salt

1

cup

Cannabutter

1/2

cup

regular butter

1 1/4

cups

granulated sugar

2

large

eggs

2

tsp

pure vanilla extract

1

cup

jam

strawberry,raspberry, mixed berry or any other jam will do!

1/4

cup

powdered sugar

for dusting
Mix together flour, almond flour, cinnamon, baking powder and salt in your mixing bowl. Set aside.

In a separate bowl, using an electric mixer beat together all butter and sugar until fluffy.

Then, beat in the eggs slowly. Once combined, add in vanilla.

Lower the mixing speed and slowly add in the dry ingredients.

Divide dough in 2 equal pieces, and wrap each piece in plastic wrap/saran wrap, patting into a 1-inch-thick disk. Chill at least 2 hours before rolling.

Pre-heat your oven to 325 F, and line your baking sheets with parchment paper.

Working with 1 disk at a time, roll out the dough between 2 sheets of plastic wrap until it's about 1/8 inch thick.

Once your dough is all rolled out, cut your shapes into them.

Next, transfer dough cookies to the parchment-lined baking sheets spaced about 1 inch apart.

Bake for about 10-12 minutes or until the edges are just starting to turn golden. Cool completely before filling.

To assemble, spread your fav jam on one cookie, and place the other on top. You can also spread jam on both sides if you've got an extra big sweet tooth!
If you're looking to up-level your canna-cooking game, you may want to start here.
For more recipes like this one, check out our recipe index here.
Share our post and comment below! We'd love to hear from you.
As always, happy canna-cooking!