The passage of the Farm Bill in 2018 paved the way for CBD production, making it readily available across the country. A relatively new cannabis byproduct, CBD offers alternative therapy for a broad range of illnesses and conditions in people of all ages — from depression and anxiety in adults to seizure disorders in kids. But it's not regulated by the Food and Drug Administration (FDA), so there could be risks involved with using it. As always, consult your doctor before introducing CBD oil or any other type of alternative medicine into your daily life.
What is CBD oil?
Cannabidiol (CBD) is an oil extracted from the leaves, flowers and stems of the hemp plant cannabis sativa. CBD is the second-most prevalent active ingredient in cannabis — with tetrahydrocannabinol (THC) being the first and the chemical that makes you feel high or stoned.
But unlike THC, CBD causes no psychoactive impairment. Rather, it's been shown to successfully treat a plethora of physical and psychological conditions without any mind-altering effects. Studies on CBD's benefits are ongoing, but users report relief from symptoms of everything from anxiety, depression and hyperactivity to migraines, epilepsy and heart disease.
Is CBD safe?
At this time, CBD is marketed and sold as a supplement rather than a medication, so the FDA doesn't regulate it for safety and purity. No regulation means you can't be certain that a product you purchase contains the active ingredients at correct dosage levels as indicated on the label, and the product could carry unknown elements.
While CBD is nonaddictive and nontoxic — it's unlikely that you'll fatally overdose on CBD — consuming excessive amounts can result in negative side effects such as fatigue, irritability and nausea. However, exceptions may exist so it's best to consult with a doctor before starting any CBD regimen.
Does CBD contain THC?
Pure CBD isolate doesn't contain any THC. Broad-spectrum and full-spectrum oils are permitted to contain trace amounts of THC — or no more than 0.03%.
Compare CBD oils and gummies today
How to choose the best CBD product for you
Out of thousands of cannabis and hemp products available on the market, it can seem like an almost insurmountable task understanding what's what, and which product is best for you. Consider the following factors:
Price
Ingredients
Consumption method
Where hemp is sourced from
Extraction method
CBD oil purity and concentration
Third-party lab testing
Safety warnings
Customer reviews
Brand reputation
Are CBD companies regulated by the FDA?
As of May 3, 2020, the FDA doesn't guarantee the effectiveness, quality or safety of over-the-counter CBD products. The agency states that because CBD is new to the market, questions about the science, safety and quality of products containing CBD remain unanswered. Only one CBD product is FDA-approved for the treatment of a severe and rare form of epilepsy.
However, the FDA has issued warnings to CBD companies for making unfounded health claims and is working to evaluate regulatory policies related to cannabis and cannabis-derived ingredients like CBD.
In the meantime, do your own research to find a company that tests its oils independently for the three Ps:
Potency
Purity
Pesticides
Third-party lab testing gives consumers independent results and provides an unbiased analysis of the CBD oil composition. These tests can help you decide which products offer the greatest quality in the absence of regulation.
How is CBD oil extracted and made?
CBD can be extracted with several different methods, including:
CO2. Using a closed-loop extractor, cannabis material is kept under extreme pressure so the CO2 stays in a liquid state and absorbs the plant oils. When it returns to its gas state, the oils remain.
Liquid solvents. A similar extraction method as CO2, but instead uses solvents. It's a cheaper and easier extraction method, but can sometimes transfer impurities and chlorophyll to the CBD oil to give it a green tinge and bitter taste.
Oil infusion. Plant material is heated enough to activate the compounds, then added to coconut oil or other similar carrier oil and heated for up to two hours at 212°F.
Winterization. Used only for making CBD isolates, extracted oil is mixed with 200-proof alcohol and frozen overnight. It's then run through a filter to remove fats and other materials, and heated enough to boil off the alcohol.
Short-path distillation. CBD material is slowly heated to boil off undesirable substances and create vapor. The vapors travel through a distillation tube and cooling coils where they condense into liquid.
Is CBD oil legal in all 50 states?
CBD products that are derived from hemp and contain no more than 0.03% THC are legal on a federal level in all 50 states — thanks to the passing of the Farm Bill in 2018.
However, they still have restrictions under some state laws, including:
Idaho
Iowa
Kansas
Mississippi
North Carolina
South Carolina
Tennessee
Virginia
Before you purchase CBD products or travel anywhere, read up on the state laws to make sure there aren't any restrictions. And keep in mind that nonprescription CBD products aren't regulated by the FDA and may not be accurately labeled.
Average cost of different CBD products
Here's a breakdown of the price range for one mg of CBD by product type, as well as an example of how much each bottle, container or tincture might cost you.
| | | | |
| --- | --- | --- | --- |
| Capsule | Capsule contents are time-released and offer the longest effects. | $0.08 to $0.18 | 30-count bottle of 25mg CBD capsules — $65 to $90 |
| Concentrate | Concentrates typically consist of CBD isolates, which is the purest form of CBD. | $0.05 to $0.15 | 1,000mg container — $20 to $50 |
| Edible | Think gummy bears, cookies, brownies or lollipops. | $0.08 to $0.20 | 60-count bottle of 25mg gummies — $135 |
| Pet oil | Same CBD as used for human consumption, with concentrations between 2.5% and 5%. | $0.16 to $0.29 | 150mg tincture (ideal for cats and small breeds) — $15 to $40 |
| Tincture | Oils and tinctures for sublingual use have a huge price range. Look at factors like concentration, additives and hemp source when comparing options. | $0.07 to $0.18 | 300mg tincture — $30 to $120 |
| Topical | Found in body wellness products like creams, balms and lotions. | $0.15 to $0.28 | Lip balms with 15–20mg of CBD — $8 to $20 |
| Vape oil | As with tinctures there is a wide range of supply and prices. | $0.07 to $0.18 | 300mg e-liquid — $60 |
*CBD costs sourced from the CBD Awareness Project in December 2020.
Pros and cons of CBD oil
Know the benefits and possible drawbacks of CBD to help you decide if it's right for you.
Pros
Treats a long list of conditions and ailments. CBD has been shown through studies and anecdotal evidence to ease the symptoms of many illnesses and conditions.
Nonpsychoactive. CBD offers all the benefits without any impairment, so you can still work, drive and live life as usual. Users report feeling an overall sense of wellbeing.
100% legal in all 50 states. Unlike its psychoactive cousin THC, CBD is legal throughout the US.
Available in a wide range of consumption methods. You can pick and choose the best option for taking CBD for your budget and lifestyle.
Comes in a variety of concentrations. Different strengths and concentrations offer users options to meet their needs.
Suitable for long-term use. There is no time limit for how long you can use CBD.
Options for pets available. You can find products with lower concentrations that are suitable to sustain your cat or dog's health. It's used most often for pain relief in pets.
Cons
Products can be expensive. Supplementing your own health using CBD can get costly over time.
CBD affects everyone differently. Most users report positive effects from using CBD, but some say they saw no significant difference, or the differences were so slow and subtle it was difficult to pinpoint its benefits. Some users reported feeling worse after discontinuing CBD.
It can be tricky to determine the right product and dosage for you. For newbies to the world of CBD, it can take some time to figure out how you prefer to ingest CBD, and what concentration and dosage best meets your needs.
Long-term effects are unknown. CBD oil safety and its limitations will become clearer as more studies and tests are conducted.
Possible positive drug test results. With trace amounts of THC in some CBD products, consuming large quantities could result in a positive drug test.
What conditions can be treated with CBD oil?
The list of health conditions that CBD oil has been helpful in treating is substantial — and it's only growing as ongoing studies continue and user anecdotal evidence emerges. However, you should always consult your doctor before trying any type of alternative medicine.
The strongest scientific evidence shows its greatest effectiveness in treating severe epileptic conditions among children. However, some other conditions that CBD has been reported to effectively treat are:
Anxiety
Insomnia
Diabetes
Multiple sclerosis symptoms
Heart disease
Depression
Pain from fibromyalgia, sclerosis and arthritis
Cancer-related symptoms
Acne, psoriasis and eczema
High blood pressure, heart disease and metabolic syndrome
Psychotic symptoms
Neurodegeneration from diseases like Alzheimer's and Parkinson's
What are the side effects of CBD oil?
Some of the side effects users reported experiencing included:
Improved sleep
Increased sense of wellbeing
Reduced stress
Greater ability to focus
Improved mood
Stomach upset
Drowsiness
Decreased appetite
Dry mouth
You can learn more by checking out this one-sheet that breaks down the potential side effects of CBD oil and products on the FDA's website.
Does CBD oil have any contraindications with prescription medications?
It's possible that CBD can negatively interact with prescription medications, such as blood thinners. When CBD is taken along with some prescription drugs, it can inhibit or induce the metabolic process that leads to an accumulation of drug concentrations and drug toxicity in the body, with possible negative side effects.
While more research is needed to determine possible contraindications with specific medications, one good rule to follow is to avoid CBD if your medication warns against consuming grapefruit or other citrus. Regardless, you should always consult your physician before taking any type of alternative medicine like CBD oil.
Will I test positive on a drug test if I take CBD oil?
If the CBD is pure, it will contain no THC and you should not test positive on a drug test. However, some CBD products randomly tested by the FDA have shown higher THC trace concentrations than labeled. And heavily consuming CBD that contains trace amounts of THC could still show up on a drug test.
Check in with your doctor if this is a concern for you.
Where can I buy CBD oils?
You have three different options to purchase CBD oil:
Recreational dispensary. A retail store that sells cannabis products and accessories. These are licensed stores that exist only in states where cannabis is legalized.
Medical dispensary. Only sells to people carrying a doctor's prescription for medical marijuana or a medical marijuana card.
Online CBD stores. Check out our guide to explore your options for buying CBD oil and gummies online for home delivery.
Save BIG with our CBD coupon codes
Find discounts on CBD oils, tinctures and gummies from these top retailers.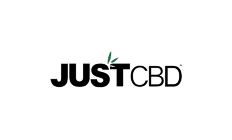 Just CBD: An array of American-made CBD products.
You'll find CBD basics like tinctures, oils and gummies here, as well as more out-of-the-box products like CBD honey sticks, CBD chocolate quinoa bites, CBD dried fruit and more.
Free shipping over $20
Free returns
No financing options
Shop now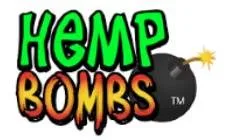 Hemp Bombs: Choose from a large selection of oils, gummies and more.
Hemp Bombs stocks a variety of flavored and unflavored CBD oils, vape oils, gummies, edibles and topical creams. This brand also offers CBD products for pets.
Free shipping over $75
No free returns
No financing options
Shop now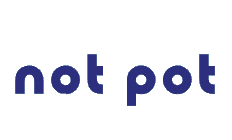 Not Pot: 100% vegan, cruelty-free CBD gummies.
This online store sells American-grown, vegan, cruelty-free CBD gummies — including its cult-favorite elderberry immunity CBD gummy.
Free shipping over $0
No free returns
No financing options
Shop now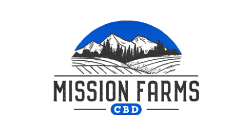 Mission Farms CBD: Premium CBD oils, creams, soaps, mints and more.
Find a large selection of unique CBD products here — from goat milk CBD soaps to beef-jerky-flavored CBD oil for your dog and everything in between. All products are made from hemp grown in Oregon.
No free shipping
No free returns
No financing options
Shop now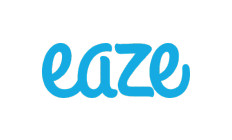 Eaze: CBD products delivered to your door in California.
Currently only available to California residents in certain areas, Eaze delivers a large variety of CBD and cannabis products directly to your door. Get free delivery on orders over $50 in most service areas. Otherwise, delivery typically costs $10.99.
Free shipping over $50
No free returns
No financing options
Shop now
How to purchase CBD products online in 4 steps
CBD oil with a THC content of 0.3% or less is legal in all states. Shopping online is likely the easiest way to get your CBD oil products. Follow these steps to get started.
1. Understand the basics of CBD.
Do your research to know how it works, its benefits and the ways in which you would prefer to consume it: inhalation, sublingually, topically or orally.
2. Select your buying criteria.
Considerations before choosing a product include:
Taste. Are you OK with the taste of hemp? Do you care if the product contains added flavor or preservatives?
Price. Know your budget and start off small.
Onset of effects. Do you want immediate effects? Or do you prefer a slower onset that lasts longer?
Ease of use. Do you want to keep it simple, or are you comfortable using accessories to administer the product?
Concentration. Is potency an important factor? Are you trying it out for the first time?
3. Know your product options.
CBD comes in many different forms:
Tinctures. Taken orally and easy to administer, the onset of effects is often less than an hour.
Pastes and concentrates. Taken sublingually, it offers the highest CBD concentration — and effects can be felt often within 30 minutes.
Vape oil. Heats into a vapor that's easily inhaled and absorbed with immediate onset of effects that wear off quickest.
Topicals. Includes balms, oils and lotions that take about an hour to take effect.
Capsules. Offers concentrated amounts with a slow onset but longer-lasting effects.
Edibles. Found in fun options like gummies, hard candies, cookies and more — edibles offer the slowest onset.
4. Purchase from a reputable company.
This can be tough to know when you're just starting out. One helpful guide to use is Pot Guide's delivery directory — it lists only businesses that are legit and legally compliant.
Use it to shop around and browse different retailer options to get an idea of the breadth of products available to you. Once you place your order, it will be delivered to your address.
Are there different types of CBD oil?
You'll find three different types of CBD oil available, each one with a different composition for different treatment purposes.
Full-spectrum. Refers to an oil that contains all naturally occurring cannabinoids and phytochemicals in the cannabis plant. They are high in CBD with only trace amounts of minor cannabinoids and THC (0.3% or less), terpenes fatty acids and essential oils.
Broad-spectrum. Contains most of the compounds of the cannabis plant, but the THC is completely removed. It still contains cannabinoids that produce an "entourage effect" — the chemistry that cannabis compounds create together for an overall beneficial effect on the user.
CBD isolate. Exactly as it sounds, specific compounds are extracted from all other ingredients and is CBD in its purest form at 99% purity — over 900mg per one gram of powder. Different isolates treat specific conditions, and isolates won't give you the benefit of the entourage effect.
How do I know what dose to take?
CBD oil can be classified in three different concentration levels. Lower concentrations tend to be suitable for mild symptoms, whereas high concentrations work better for people experiencing severe symptoms with average dosage intervals.
Low-concentration CBD oils — 300 mg
Mid-concentration CBD oils — 600 mg
High-concentration CBD oils — 1,000 mg and above
As with any medication, consult your physician before taking CBD.
How long will it take before I feel the effects of CBD oil?
The length of time it takes for you to feel the effects of CBD can vary depending on numerous factors, such as the dosage, CBD concentration, CBD type, consumption method and individual biological factors. But users can typically expect to feel the full effect anywhere from 20 minutes to two hours after dosing.
Typically, the more immediate the effects, the shorter the duration. Similarly, the slower the onset of effects, the longer they seem to last.
Can I get high off of CBD?
The ingredients in CBD are all nonpsychoactive — in other words, you don't get the high you would from THC. Rather, users report feeling a gradual and overall sense of calm, peace and wellbeing.
Frequently asked questions
Get even more answers to your most burning questions about CBD to decide if it's right for you.
What's the difference between CBD oil and hemp oil?
CBD stands for cannabidiol, a chemical compound found in the leaves, stems and flowers of the cannabis sativa plant that is used to treat a variety of health conditions. Hemp oil is extracted from the seeds of the cannabis plant and is primarily used in cosmetics, health and beauty products.
Can I vape any CBD oil?
CBD vaping oil is the only CBD form you can vape. It's a liquid made up of food-grade ingredients, but actually contains no oil. Vaping CBD should only be consumed in a vape, and never taken orally or sublingually. And other CBD oils should never be used in a vape.
Can I overdose on CBD?
While most people won't overdose on CBD, too much of a good thing is possible. Taking too much CBD can manifest in symptoms like fatigue, diarrhea and nausea. Since everyone's biology is different and CBD hasn't been around all that long, there's no definite answer to the overdose question. As always, consult your doctor before taking any type of alternative medicine like CBD.
How do I figure out my dosage?
Determining the right dosage can take some time. It depends on symptom severity, the CBD concentration and your physical makeup.
Tinctures use a marked dropper to measure the amount of CBD in each dose. It's best to start small and increase slowly until your symptoms decrease. As always, consult your family doctor to determine the most effective dosage for your condition.