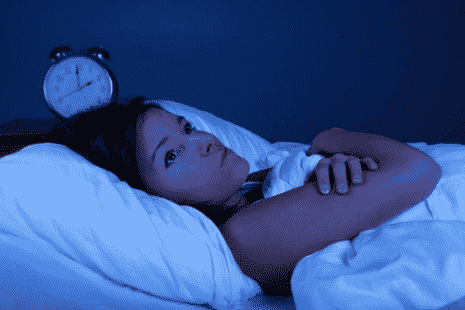 How CBD Helps With Insomnia
Numerous studies have demonstrated CBD's potential to promote sleep among people with insomnia. CBD helps with insomnia by interacting with the endocannabinoid system (ECS).
The ECS regulates pain, appetite, metabolism, memory, mood, and sleep. CB1 and CB2 are the ECS' two central receptors, which connect with chemical messengers or endocannabinoids in your body.
Endocannabinoids are molecules produced by your body that work to modulate the ECS.
The receptors also bind with phytocannabinoids or compounds outside your body. The most abundant phytocannabinoids found in the Cannabis sativa plant are CBD and tetrahydrocannabinol (THC).
CBD and THC are the two most notable cannabinoids (naturally occurring compounds in the cannabis plant). CBD is non-psychoactive, while THC produces psychoactive effects.
Studies on CBD and THC found that both cannabinoids may affect the modulation of the body's circadian rhythm to promote and maintain sleep.
CBD was found to bind with CB1 receptors, increasing the body's anandamide concentration(1). Also known as the "bliss molecule," anandamide is a naturally occurring cannabinoid that helps regulate the brain's reward circuitry.
Researchers observed that the brain's adenosine level gradually increases with anandamide's presence(2). Adenosine is a chemical responsible for decreasing wakefulness and signaling the brain to sleep.
Benefits of Using CBD for Insomnia
Multiple studies suggested that CBD may reduce sleep latency in people with insomnia(3). The amount of time it takes to go from being fully awake to falling asleep is called sleep latency.
In a study on rats' sleep-wake cycle, CBD was found to increase the duration of the "deep sleep" phase(4).
Rapid eye movement (REM) is the phase of sleep in which dreaming occurs.
According to a 2014 study, CBD improved REM sleep behavior disorder (RBD) symptoms of patients with Parkinson's disease(5). RBD is associated with poor sleep and nightmares.
Another case study reported that 25mg CBD supplements and a 3mg CBD spray reduced insomnia and sleep disturbances of a 10-year old girl with post-traumatic stress disorder (PTSD)(6).
Moreover, researchers noted that higher doses of CBD increased the patients' sleep quality, while lower CBD doses may have stimulating effects(7).
A 2019 study reported that 25mg to 75mg of CBD per day reduced patients' anxiety and improved their sleep(8).
It was concluded that CBD may act as a natural sleep aid without the side effects of prescribed sleep medications.
CBD Dosage and Delivery Methods for Insomnia
CBD dosage depends on your age, height, weight, and genetics. It is advisable to consult with your doctor before taking CBD for insomnia.
Generally, you should start with a low dose to see how your body reacts to CBD. Then, you can gradually increase the dosage if no adverse reactions are observed.
Several CBD gummies or capsules are formulated with melatonin to support restful sleep. Melatonin is known as a hormone that regulates the sleep-wake cycle and other circadian rhythms(9).
It is best to take CBD gummies or capsules around 30 minutes before bedtime as CBD may take some time to kick in(10).
You may also apply CBD-infused topicals on your skin. These CBD products are often combined with essential oils to promote relaxation and sleep.
After using CBD topicals, you may begin feeling the effects within 30 minutes to 2 hours(11).
CBD tinctures may be taken under the tongue with a dropper. This method allows direct CBD absorption within 10 to 15 minutes, while effects may last for four to six hours(12).
Among all CBD delivery methods, vaping provides faster effects(13). However, vape use may cause lung damage(14).
Risks and Side Effects of Using CBD for Insomnia
Possible side effects of CBD may include(15):
Nausea

Fatigue

Dry mouth

Drowsiness

Changes in mood and appetite

Diarrhea

Potential drug interactions
CBD may also inhibit cytochrome P450 (CYPs), which are enzymes responsible for drug metabolism(16). Thus, taking CBD alongside medications with a "grapefruit warning" is not recommended(17).
Legality of CBD
Hemp-derived CBD containing less than 0.3% THC is federally legal. The passage of the 2018 Farm Bill permitted the growth, production, and manufacturing of hemp on a federal level(18).
However, CBD state laws may have varying levels of restriction. You should research CBD's legal stipulations in the state where you plan to purchase and use it.